Just awesome, my favourite artist at his best.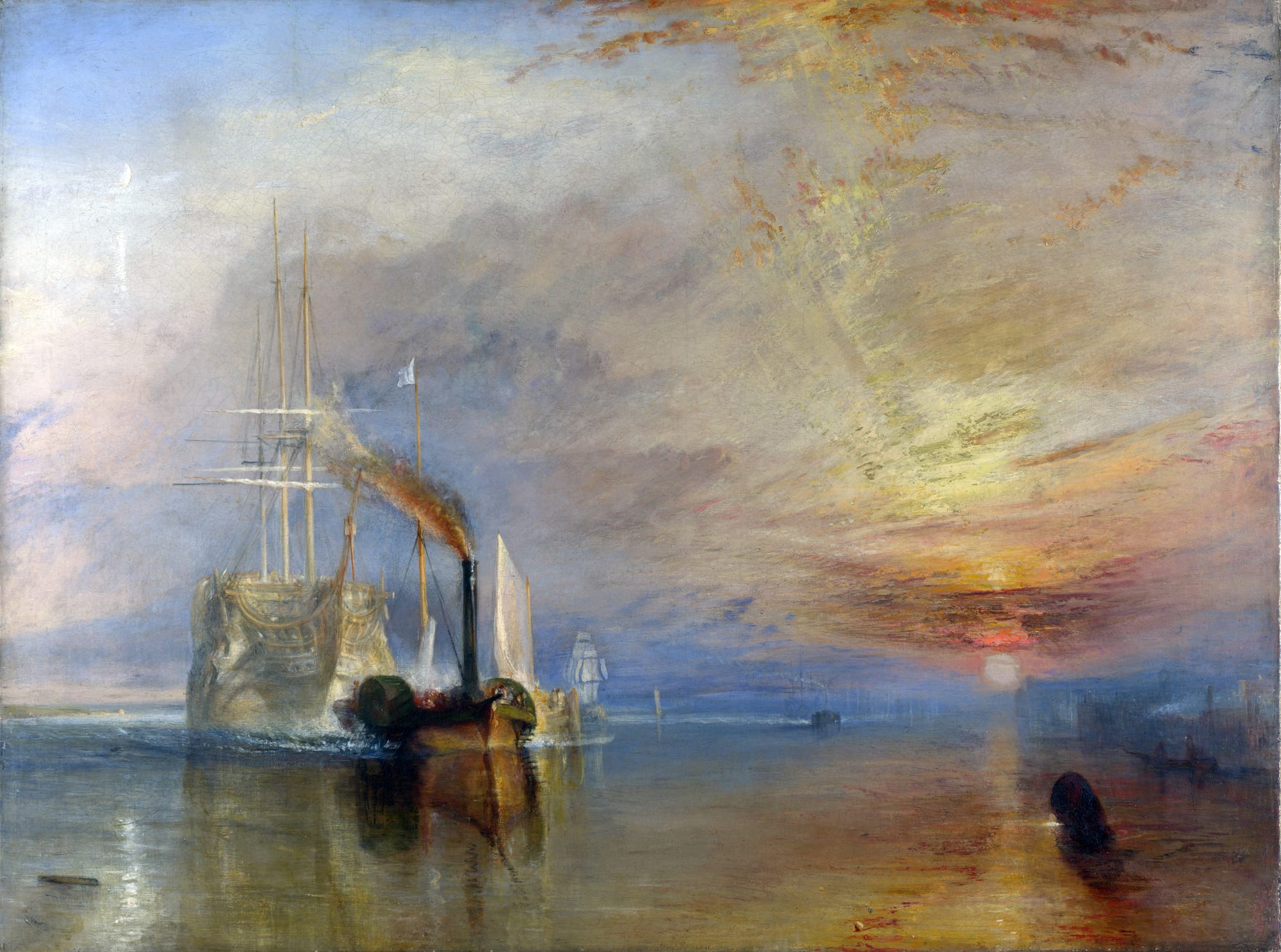 The Fighting Temeraire, tugged to her last berth to be broken up, 1838 is an oil painting by the English artist Joseph Mallord William Turner, painted in 1838 and exhibited at the Royal Academy in 1839.[1]
The painting depicts the 98-gun HMS Temeraire, one of the last second-rate ships of the line to have played a role in the Battle of Trafalgar, being towed up the Thames by a paddle-wheel steam tug in 1838, towards its final berth in Rotherhithe to be broken up for scrap.
The painting hangs in the National Gallery, London, having been bequeathed to the nation by the artist in 1851. In a poll organised by BBC Radio 4's Today programme in 2005, it was voted the nation's favourite painting.[2] In 2020 it was included on the new 20-pound note.