David Hockney, Mr and Mrs Clark and Percy 1970–1
I went a trip from college to London to see this. It was a big deal for me, my first time in London and looking at a painting that was done using Acrylic by a British artist from Bradford. I had no idea who the people were, but they seemed to be just like people you might see in the street and the whole work was of today (back then).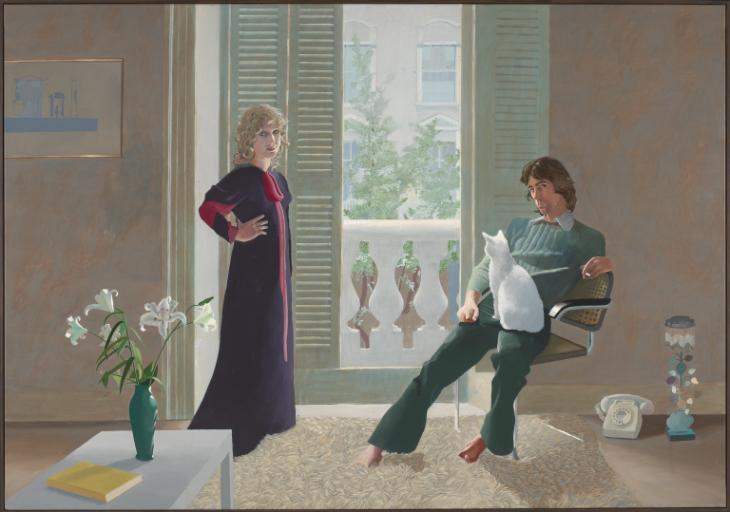 This is one of a series of large double portraits which Hockney began in 1968. He had painted imaginary couples in such earlier paintings as The First Marriage (A Marriage of Styles) 1963 (Tate T00596). In the later paintings, the subjects are real couples who were Hockney's friends. They are portrayed in their home environment in a style which is both realistic and highly simplified. Hockney worked from photographs and life observation, making drawings to resolve composition.